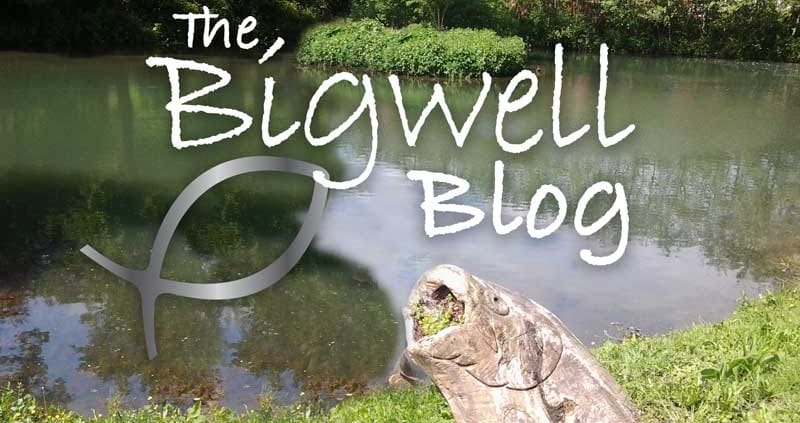 The Bigwell Blog – Week 11/07/19
Weekly fishing report For the week ending 11/07/19
Warm weather all week but our pools are holding their own against the force of nature called weed, it helps  that the running water from the well keeps our waters cool but  at this time of year the weed rears it's head and is mostly out of our control, so our Anglers have to do their bit by using their knowledge of how to fish around the weed, but the pools will remain open and fishable. Hugo Perks one of our regulars who always fishes on his old split cane rod, had great success across all pools using dry flies, his first fish of the day was tempted by a klinkhammer in the middle lodge pool. Stephen Price caught a 6lb 6oz Rainbow on a Montana Fly, Lionel Davies landed 4 including 2 weighing just under 5lb.
David Shultz caught successfully using a brown hopper, the fish were being lazy but were happy to chase when David used his figure of eight retrieve which caused the hopper to skip across the top of the water.
We have now installed leader collection bins, you will find them placed all around the fishery for ease of use, we can then either destroy the leader line by burning ourselves or there is a recycling scheme in place, either way we can do our bit for the environment.
Popular flies this week have been klinkhammer, brown hopper, Montana, f fly, Adams parachute, pheasant tail nymph, hares ear, Olive buzzer, Griffiths gnat and egg fly. We are open every day from 7.30 am till 6pm, late evening fishing till 9pm on Thursday and Friday.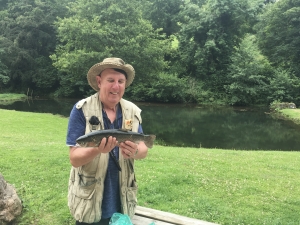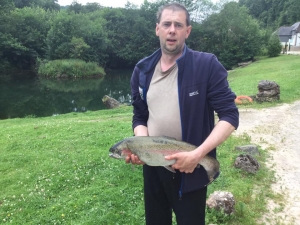 https://www.bigwellflyfishery.co.uk/wp-content/uploads/2019/01/Bigwell-Blog.jpg
600
800
Sue Gray
http://www.bigwellflyfishery.co.uk/wp-content/uploads/2019/01/Bigwell-Logo.png
Sue Gray
2019-07-12 14:09:26
2019-07-12 14:09:26
The Bigwell Blog – Week 11/07/19